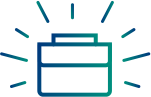 Employment
Are you looking for a rewarding career opportunity in a thriving, supportive environment?
The Priority Center offers an excellent environment for enhancing your professional skills while making a difference in your community. Join our team of more than 123 professional staff members and 500 volunteers in breaking the generational cycle of child abuse, domestic violence and teen pregnancy in Orange County.
The Priority Center always accepts resumes for bilingual English/Spanish candidates who have a Bachelors degree in social services or a related field. Please apply by sending your resume, cover letter, and salary expectation to [email protected].
Please fill out this employment application and include it in your email.
All qualified applicants will receive consideration for employment without regard to race, religious creed, color, national origin, ancestry, physical disability, mental disability, medical condition, genetic information, marital status, sex, gender, gender identity, gender expression, age, sexual orientation, military and veteran status, or any other protected group, in accordance with the requirements of all applicable federal or State laws.
As we continue our mission to break the generational cycle of child abuse and family violence, we are grateful for your willingness to get involved and make a positive impact in the community.
Steps to become a
To apply for an internship or core volunteer position, submit your resume along with the completed Internship and Core Volunteer Application below, and all school internship forms (student interns only) to [email protected]. Please be advised the entire process (application, interviews, screenings, & orientation) will take an average of 2 weeks before selected interns can begin their service.
*Note that some positions require writing samples to be submitted
Read more about our available positions